Quantitative Modeler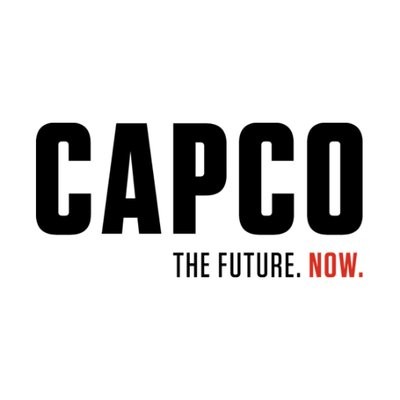 Capco
Poland
Posted on Thursday, May 11, 2023
CAPCO POLAND
Capco Poland is a global technology and management consultancy specializing in driving digital transformation across the financial services industry. We are passionate about helping our clients succeed in an ever-changing industry.

Capco is a great place to start, or to reboot your career if you are a career changer or are re-entering the workforce. We have a variety of entry-level roles globally and our talent program is tailor-made to help you enhance your skillset and enhance your understanding of the industry's best practices.
Join our best-in-class global project and help us grow our Data Practice in Poland office at the same time. Share your best practices to transform the data department into a higher level and develop your skills within Capco opportunities.
We also are:
Experts in banking and payments, capital markets, wealth and asset management
Focused on maintaining our nimble, agile, and entrepreneurial culture
Committed to growing our business and hiring the best talent to help us get there
We also are experts in focused on development, automation, innovation, and long-term projects in financial services. In Capco, you can code, write, create, and live at your maximum capabilities without getting dull, tired, or foggy.
THINGS YOU WILL DO
Become a part of our Data Practice and have an impact on our on-going global expansion strategy in Poland office
Be an expert and work with clients from financial services from all around the globe as a Quantitative Consultant
Help to play a role in supporting Capco Data Architecture business development
Build a set of services and capabilities that support Capco's vision of Modern Data Architecture and our clients' data journeys to Cloud to enable efficient, transparent and high-quality data management
Have opportunities to assume greater responsibility for your topics as well as managing small project teams where role and experience is appropriate

Work with technology/consulting leaders across Financial Services to provide best practice guidance for data management and/or data architecture development and optimization

Perform independent model validations as part of a specialist quantitative team within Model Risk Management department
Conduct quantitative and qualitative research with focus on model data, design, performance and implementation for one of functional streams. We cover various types of models including credit risk models (e.g. IRB, IFRS9, Stress Testing, Economic Capital, application and behavioral scorecards), climate risk models, as well as market risk models (e.g. VaR, IRC, RNIV, Exposure at Default, CCR RWA, pricing models, algorithmic trading models, ALCM models, Valuation models).
Assess quantitative or expert-based models to identify their assumptions and limitations. Formulate opinions about conceptual soundness of models' design and their adequacy for intended usage. This includes quantification of model risk drivers and assessment of their impact on the model credibility.
SKILLS & EXPERIENCES YOU NEED TO GET THE JOB DONE
Degree or post graduate qualification in a Financial or Computer Science subject (Statistics, Mathematics, Physics, Econometrics, Quantitative Finance, or related fields)
Programming skills - knowledge of one of the following: R, Python, SAS, Matlab, C++, or SQL
Good written and verbal communication skills in English
Experience in independent model validation, model building and/or quantitative research (for the more senior roles).
Professional qualifications (e.g. PRM, FRM, CQF) are beneficial.
WHY WORTH JOINING US?
Employment contract
Access to the best platforms trainings
Speaking English on daily basis, mainly in contact with foreign stakeholders and peers
Multiple employee benefits packages (MyBenefit Cafeteria, private medical care, life-insurance)
Access to 3.000+ Business Courses Platform (Udemy)
Access to required IT equipment
Ongoing learning opportunities to help you acquire new skills or deepen existing expertise
Being part of the core squad focused on the growth of the Polish business unit
A flat, non-hierarchical structure that will enable you to work with senior partners and directly with clients
A work culture focused on innovation and creating lasting value for our clients and employees
ONLINE RECRUITMENT PROCESS STEPS
Screening call with the Recruiter (30 mins)
Competencies interview with Capco Hiring Manager (60 mins)
Culture Fit meeting (30 mins)
Client Interview (60 mins)
Feedback/Offer