Fall 2023 - Business Technology Analyst Co-op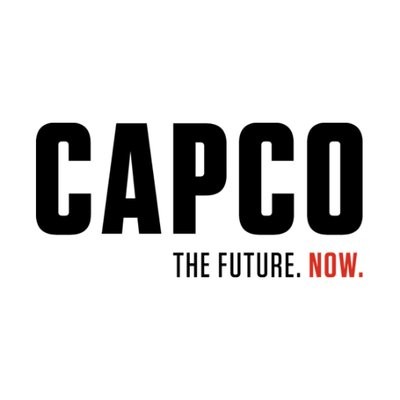 Capco
IT
Toronto, ON, Canada
Posted on Thursday, May 11, 2023
2023 Fall Co-op – Business Technology Analyst
Capco – The Future. Now.
Capco is a distinctly and positively different place to work. Much more than consultants, we are active participants in the global financial services industry. Our passionate business and technology professionals enjoy a unique environment where they are actively encouraged to apply intellect, innovation, experience, and teamwork. We are dedicated to fully supporting our world class clients as they respond to challenges and opportunities in: Banking, Capital Markets, Finance Risk & Compliance, Insurance, and Wealth and Investment Management.
Let's Talk About You
You want to Own Your Career. You're serious about rising as far and as fast as your work and achievements can take you. And you're ready to write the next chapter of your career story: a challenging and rewarding role as Capco's 2023 Fall Co-op student.
What does Co-op offer you?
Capco is looking for a co-op student to join the team from September to December 2023. Our co-op program will allow you to gain valuable work experience in management consulting in the fintech space. As a co-op student, you will work with experienced colleagues, gain a strong foundation of consulting methodologies, personal brand development, and client strategy, be a part of the Be Yourself At Work culture, where you will have an impact and grow on an individual level.
Examples of day-to-day experience include:
Translate strategy to business/tech requirements through to delivery
Developing an understanding of client direction, risk and issues, and project goals.
Preparing, facilitating, documenting, and participating in client meetings and workshops.
Creating high quality presentations and reports to effectively communicate project findings.
Participating in development, review and/or refinement of target solution and software architectures.
Performing coordination and/or analytical functions on technology projects.
Gathering business or system requirements, translating them into the form of user stories.
Working with product owners, solution architects and developers to deliver solutions in an agile environment.
Participating in the development of new market opportunities that will expand our business, the Capco brand, and our global reach.
Professional Qualifications:
Current enrolment in a business technology major focused Bachelor's Degree with a strong and passionate interest in management consulting.
Good understanding of business/systems analysis methodologies
Ability to think, write and present in a logical and structured manner
Demonstrated ability to work with others in teams
Proven analytical skills and systematic problem solving
Strong skills using Microsoft Office Applications (Excel, PowerPoint, Word)
Must be enrolled in an accredited co-op program at your school.
Willingness to work in cross-disciplined teams at client site, (in-person and hybrid roles).
Must be authorized to work in Canada.
Other Key Skills:
System design, system integration, system migration, implementation, gather requirement, Technology transformation, Business Technology, SQL, Python, JIRA, VBA, Confluence, macro, Process automation, Business Intelligence (BI),
Core Competencies and Additional Requirements:
Ability to think innovatively and creatively, able to share ideas with confidence
Excellent verbal and written communication skills with the ability to discuss complex ideas, develop project deliverables, and present in a coherent manner
Ability to thrive in a fast-paced and ever-changing environment, with the ability to adapt quickly when necessary
Ability to recognize the importance of constructive criticism and feedback to build on existing strengths and succeed in the future
Now Take the Next Step
If you're looking forward to progressing your career with us, then we're looking forward to receiving your application.
Capco is well known for its thought leadership and client-centric model that distinguishes it from other consulting firms. Capco's strong technology and digital knowledge base, it's global experience of the Financial Service enables us to deliver projects from strategy through to delivery. We are committed to providing new areas of expertise from which our clients will greatly benefit. We have:
Access to industry-focused talent globally
Ability to leverage best-of-breed, innovative products and solutions for complex architecture and large-scale transformation
Extended global geographic market reach
Ability to capitalize on our client footprint and deep domain expertise within financial services
For more information about Capco, visit www.Capco.com.
Capco is an equal opportunity employer. We evaluate qualified applicants without regard to race, colour, religion, sex, sexual orientation, gender identity, marital status, genetic information, national origin, disability, veteran status, and other protected characteristics.
Application closing date: June 30, 2023