Consultant - Wealth & Asset Management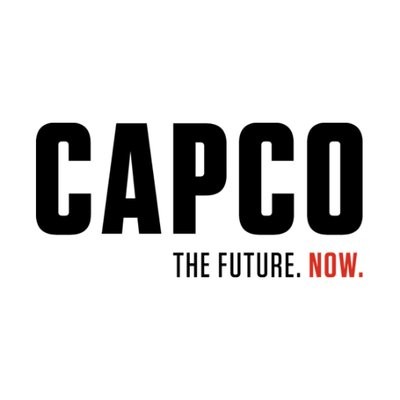 Capco
New York, NY, USA
Posted on Wednesday, May 3, 2023
About the team:
Capco is a global business and technology consultancy, focused on the financial services sector. We are passionate about helping our clients succeed in an ever-changing industry.
Capco's Wealth & Asset Management practice welcomes industry change as an opportunity to transform the way wealth and asset managers service their clients. As technology advances and generations evolve, wealth managers must embrace innovation to stay relevant and compete with their peers. At Capco, we combine deep expertise with practical industry know-how to help our clients confront some of their most pressing challenges. Our unparalleled experience generating digital strategies, defining client user journeys, creating operational efficiencies, and driving product innovation have made us sought after thought leaders in the financial services industry.
Our global team of specialized consultants partners with a wide array of wealth managers, asset managers, and FinTech companies. We offer end-to-end solutions that bring scale, efficiency, revenue, and customer satisfaction so that our clients can emerge as industry leaders.
About the Job:
As a Consultant on the Capco team, you will work in a fast-paced team setting, alongside industry experts. You will become an expert in cross-functional, end-to-end delivery that spans multiple products. Our people are client facing leaders who combine industry expertise with core consulting skills, such as problem statement framing, root cause analysis, client facilitation and the ability to interface with multiple personality types. You will leverage your learnings and consulting expertise to better understand how to help advance our clients' progress towards meeting their evolving needs.
What You'll Get to Do:
Design deliverable content to reflect the engagement contract
Present findings and recommendations to client leadership
Support the development process flows depicting pain points in the business process
Conduct detailed analyses to draw conclusions, and develop pertinent and insightful recommendations
Facilitate client interviews, client meetings and large workshops
Build quantitative models and analyze large and complex data sets to generate / support insights
Assist in the development of hypotheses and models/methods to test each hypothesis
What you'll bring with You:
1.5+ years of experience in a financial services organization, or consulting firm with a clear record of expertise, accomplishment, and impact
Proven record of success in project delivery
Solid experience with Agile methodologies, ideally with experience using tools such as MS Project, JIRA and Confluence
Strong ability to work well in cross-functional teams, including the ability to engage with both technical and non-technical stakeholders
Experience advising and delivering change projects as part of a long-term strategic partnership with leading financial institutions
Excellent communication skills with the ability to liaise and influence a range of internal and external stakeholders
Bachelor's degree
Why Capco?
A career at Capco is a chance to help reshape the competitive landscape in financial services. We launch new banks, transform existing ones, and help our clients navigate complex change. As consultants, we work on the front-end business design all the way through to technology implementation.
We are the largest Financial Services focused consultancy in the world, serving everyone from global banks to emerging FinTechs, from strategy through digital transformation, design, business consulting, data and analytics, cyber, cloud, technology architecture, and engineering.
Capco is a young and growing firm. We maintain an entrepreneurial spirit and growth mindset and have minimal bureaucracy. We have no internal silos that get in the way of your career opportunities or ability to focus on our clients and make a difference to the business. We offer the opportunity for everyone to learn rapidly, take on tough challenges, and get promoted quickly. We take pride in our creative, collaborative, diverse, and inclusive culture, where everyone can #BYAW.
We offer highly competitive benefits, including medical, dental and vision insurance, a 401(k) plan, tuition reimbursement, and a work culture focused on innovation and creation of lasting value for our clients and employees.
Ready to take the Next Step
If this sounds like you, we would love to hear from you. This is an opportunity to make a difference and contribute to a highly successful company with a significant growth trajectory.