Senior Data Engineer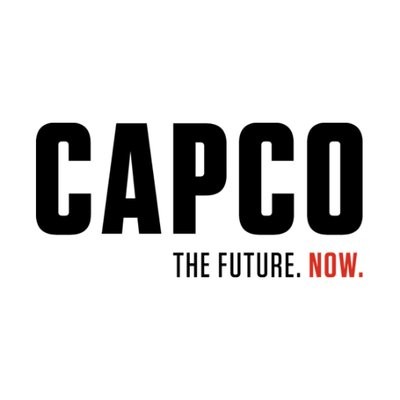 Capco
Data Science
Toronto, ON, Canada
Posted on Saturday, April 1, 2023
Senior Data Engineer / Architect
About Capco
Capco is a distinctly and positively different place to work. Much more than consultants, we are active participants in the global financial services industry. Our passionate business and technology professionals enjoy a unique environment where they are actively encouraged to apply intellect, innovation, experience and teamwork. We are dedicated to fully supporting our world class clients as they respond to challenges and opportunities in: Banking, Capital Markets, Finance Risk & Compliance, Insurance, and Wealth and Investment Management. Experience Capco for yourself at capco.com
Let's Talk About You
You want to Own Your Career. You're serious about rising as far and as fast as your work and achievements can take you. And you're ready to write the next chapter of your career story: a challenging and rewarding role as a Data Engineer.
Let's Get Down To Business
Capco is looking for talented, innovative and creative people to join our emerging data analytics team to work on a number of projects and applications.
About The Role
Responsibilities
Meet with stakeholders to discover patterns of data movement/storage, gather requirements from the clients, and collaborate with the team to deploy solutions.
Adhere to security best practices while working with confidential data to ensure Data Loss Prevention.
Build multi-tier data-focused environments in the cloud.
Design and implement Operational Data Stores using cloud-native technology.
Design and implement an Enterprise Data Warehouse in the cloud to allow storage, processing, and analysis of large volumes.
Design and implement data pipelines to extract, clean/transform, and load data from a variety of sources into downstream data stores.
Collaborate with Solution Architects, Cloud Engineers, and Data Scientists when building new environments and pipelines.
Show Us What You've Got
It will be very useful if you have some or all of the following skills and experience:
Strong experience in designing end-to-end cloud-based environments for data analysis.
Technical understanding of data warehouse technologies (Azure Synapse Analytics, AWS Redshift, Oracle Data Warehouse)
Deep understanding of Change Data Capture for syncing production databases with downstream repositories
Understanding of streaming technologies (Kafka, Kinesis, Event Hubs)
Experience with designing data pipeline and ETL solutions (Azure Data Factory, AWS Glue)
Deep understanding of Source-to-Target Mapping in ETL pipelines
Experience with data governance and management at an architectural level (Azure Purview, AWS Lake Formation)
Experience with designing and deploying highly available, multi-tier data processing pipelines in the cloud as well as on-premises.
Experience with distributed engines for Big Data query and processing (Hadoop, Hive, Impala, PySpark, Azure HDInsight, AWS EMR)
Experience with designing and implementing data engineering and analysis solutions using programming languages such as Python and SQL
Professional experience is important. But it's paramount you share our belief in disruptive innovation that puts clients ahead in a tough market. From day one, your key skill will be to perceive new and better ways of doing things to give your clients an unfair advantage.
Now Take the Next Step
If you're looking forward to progressing your career with us, then we're looking forward to receiving your application.
Capco is well known for its thought leadership and client-centric model that distinguishes it from other consulting firms. Capco's strong technology and digital knowledge base, it's global experience of the Financial Service enables us to deliver projects from strategy through to delivery. We are committed to providing new areas of expertise from which our clients will greatly benefit.
We have:
Access to industry-focused talent globally

Ability to leverage best-of-breed, innovative products and solutions for complex architecture and large-scale transformation

Extended global geographic market reach

Ability to capitalize on our client footprint and deep domain expertise within financial services
For more information about Capco, visit www.Capco.com.
Capco is an equal opportunity employer. We evaluate qualified applicants without regard to race, color, religion, sex, sexual orientation, gender identity, marital status, genetic information, national origin, disability, veteran status, and other protected characteristics.