Salesforce Developer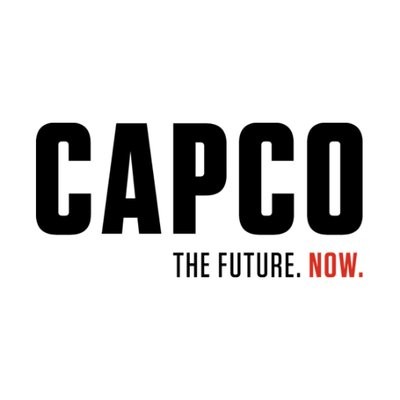 Capco
Software Engineering, Sales & Business Development
Houston, TX, USA
Posted on Thursday, March 30, 2023
About the Team:
Capco is a fully independent, global management and technology consultancy. For nearly 20 years we have combined innovative thinking with deep industry knowledge to deliver business consulting, digital transformation and technology services to Finance and Energy markets. Our collaborative and efficient approach helps clients reduce costs and manage risk and regulatory change while increasing revenues. We are thinkers, innovators, and disruptors. We are small enough to care but large enough to matter.
About the Job:
As a Salesforce Development Consultant, you will help define, establish, and evolve our Salesforce capacities. In this role, you will be responsible for specifying, developing & integrating technical components of a client solution and working within a team; you would be involved in the development, testing, configuration, and implementation of technology solutions to our clients. Our Consultants are involved in coding, issue tracking and resolution, status reporting, project tracking, quality assurance, configuration management, and documentation.
What You'll get to do:
Develop Salesforce solutions utilizing Lightning Components, Visualforce pages, and Apex classes
Work closely with other teams and processes involving technologies like Python, Informatica, and Mulesoft
Participate in architectural, design and requirements discussions in an agile environment
What you'll bring with you:
3 - 5 plus years of software development experience, agile development experience is required
Strong Visualforce development and Lightning Components/Framework skills
Integration experience using Inbound/Outbound Web Services (SOAP and REST) and Platform Events
Strong knowledge of Controllers, Force.com custom development, Custom Settings, Triggers, JavaScript, JSON and SOQL
Ability to use Metadata API, Change Sets for deployment automation
Working knowledge of Python is a plus
Strong communication and collaboration skills
Why Capco?
A career at Capco is a chance to help reshape the competitive landscape in financial services. We launch new banks, transform existing ones, and help our clients navigate complex change. As consultants, we work on the front-end business design all the way through to technology implementation.
We are the largest Financial Services focused consultancy in the world, serving everyone from global banks to emerging FinTechs, from strategy through digital transformation, design, business consulting, data and analytics, cyber, cloud, technology architecture, and engineering.
Capco is a young and growing firm. We maintain an entrepreneurial spirit and growth mindset, and have minimal bureaucracy. We have no internal silos that get in the way of your career opportunities or ability to focus on our clients and make a difference to the business. We offer the opportunity for everyone to learn rapidly, take on tough challenges, and get promoted quickly. We take pride in our creative, collaborative, diverse, and inclusive culture, where everyone can #BYAW.
We offer highly competitive benefits, including medical, dental and vision insurance, a 401(k) plan, tuition reimbursement, and a work culture focused on innovation and creation of lasting value for our clients and employees
Ready to take the Next Step
If this sounds like you, we would love to hear from you. This is an opportunity to make a difference and contribute to a highly successful company with a significant growth trajectory.