Consultant - Strategy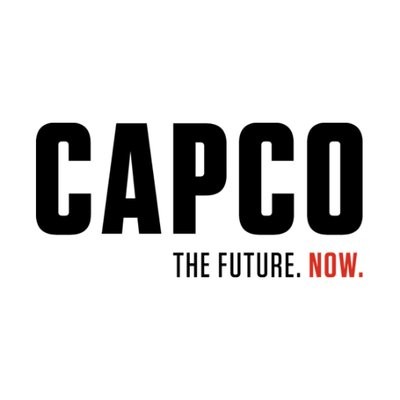 Capco
New York, NY, USA
Posted on Thursday, March 30, 2023
About the Team:
Capco is a distinctly and positively different place to work. Much more than consultants, we are active participants in the global financial services industry. Our passionate business and technology professionals enjoy a unique environment where they are actively encouraged to apply intellect, innovation, experience and teamwork. We are dedicated to fully supporting our world class clients as they respond to challenges and opportunities in: Banking, Capital Markets, Finance Risk & Compliance, Insurance and Wealth and Investment Management.
Capco's strategy practice specializes in the Growth Strategy, Digital Strategy, and Organizational Strategy. Below is a brief summary of each:
Growth Strategy: We help our clients develop and execute their market entry, organic and M&A driven growth strategies by focusing on where they can create differentiated value for their client.
Digital Strategy: We help our clients prioritize digital opportunities across lines of business, products, and services to deliver the most significant impact and value for their clients.
Organizational Strategy: We help our clients design an organization and talent model that is right for their business – creating the desired culture which drives high performance and sustainability.
What You'll Get to Do:
Focus on strategic client engagements and pursuits and building out our Financial Services strategy practice with a focus on business strategy, digital strategy and transformation.
Have an opportunity to play a major role in projects like developing market entry strategy for private banks, growth strategy model, designing user experience for advisor workstation, defining a new business model for broker dealer, designing Omni channel experience for financial services complex, etc.
Critically think through storyboard, work with SMEs to develop thought leadership content in both domain and capability and participate in client pitches.
Develop thought leadership around future of different lines of businesses(wealth management, capital markets, M&A/PE...), through content and capacity leadership.
Understand Capco capabilities like design thinking, rapid prototyping, and take to clients, including prospecting new clients.
We are flexible around utilization to give you the opportunity to balance more pursuit and thought leadership and practice building time.
What you'll bring with You:
1.5+ years of experience in a financial services organization, or consulting firm with a clear record of expertise, accomplishment, and impact
Proven record of success in project delivery
Solid experience with Agile methodologies, ideally with experience using tools such as MS Project, JIRA and Confluence
Strong ability to work well in cross-functional teams, including the ability to engage with both technical and non-technical stakeholders
Experience advising and delivering change projects as part of a long-term strategic partnership with leading financial institutions
Excellent communication skills with the ability to liaise and influence a range of internal and external stakeholders
Bachelor's degree
Why Capco?
A career at Capco is a chance to help reshape the competitive landscape in financial services. We launch new banks, transform existing ones, and help our clients navigate complex change. As consultants, we work on the front-end business design all the way through to technology implementation.
We are the largest Financial Services focused consultancy in the world, serving everyone from global banks to emerging FinTechs, from strategy through digital transformation, design, business consulting, data and analytics, cyber, cloud, technology architecture, and engineering.
Capco is a young and growing firm. We maintain an entrepreneurial spirit and growth mindset, and have minimal bureaucracy. We have no internal silos that get in the way of your career opportunities or ability to focus on our clients and make a difference to the business. We offer the opportunity for everyone to learn rapidly, take on tough challenges, and get promoted quickly. We take pride in our creative, collaborative, diverse, and inclusive culture, where everyone can #BYAW.
We offer highly competitive benefits, including medical, dental and vision insurance, a 401(k) plan, tuition reimbursement, and a work culture focused on innovation and creation of lasting value for our clients and employees.
Ready to take the Next Step
If this sounds like you, we would love to hear from you. This is an opportunity to make a difference and contribute to a highly successful company with a significant growth trajectory.
The estimated salary range for this position in NY is 88k– 110k plus potential bonus and benefits.