Cloud Software Developer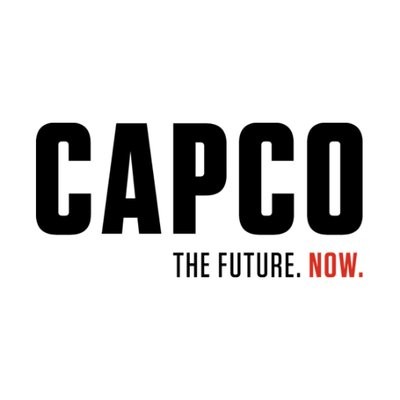 Capco
Software Engineering
Houston, TX, USA
Posted on Saturday, March 25, 2023
About the team:
Capco is a fully independent, global management and technology consultancy. For nearly 20 years we have combined innovative thinking with deep industry knowledge to deliver business consulting, digital transformation and technology services to Finance and Energy markets. Our collaborative and efficient approach helps clients reduce costs and manage risk and regulatory change while increasing revenues. We are thinkers, innovators, and disruptors. We are small enough to care but large enough to matter.
About the Job:
As a Cloud Software Developer on the Technology team, you will help define, establish, and evolve our full-stack and Cloud development capacities. You will be tasked with creating innovative solutions that advance our clients businesses. You'll join a strong and inspiring team of technologists dedicated to creating high-quality software. You'll be tasked with keeping the team and other key stakeholders up to speed on the progress of what's being developed.
What You'll Get to Do:
Perform hands-on tasks during all phases of the software development lifecycle using modern technology and software engineering practices to create leading edge enterprise solutions in the Cloud.
Work closely with businesses stakeholders and thought leaders to deliver innovative technology solutions to challenging business and technical problems facing our clients.
Work as a critical team member on high performing teams with clients across various industries.
Drive innovation within Capco and our clients.
Develop your career with a devoted network of colleagues, mentors, and coaches.
Become part of a rich culture of learning, innovation, social responsibility, and inclusion.
What You'll Bring with You:
5+ years of experience developing in a high-level programming language (Python or Golang preferred)
Experience building highly scalable, distributed systems using traditional or serverless cloud technologies
Experience with unit and function testing traditional and serverless cloud apps
Knowledge of object-oriented design principles
Knowledge of enterprise integration patterns
Experience with messaging middleware using queues, pub-sub channels, and streaming technologies
Experience building high-performance, highly scalable, cloud-based applications
SQL and No-SQL database experience
Experience building serverless applications in AWS and containerized applications with Docker
Experience with AWS CloudFormation, Lambdas, API Gateway, Step functions, SQS, S3, IAM roles, Secrets Manager
Strong communication skills
A bachelor's or masters degree in Computer Science, Information Systems, or similar.
Why Capco?
A career at Capco is a chance to help reshape the competitive landscape in financial services. We launch new banks, transform existing ones, and help our clients navigate complex change. As consultants, we work on the front-end business design all the way through to technology implementation.
We are the largest Financial Services focused consultancy in the world, serving everyone from global banks to emerging FinTechs, from strategy through digital transformation, design, business consulting, data, and analytics, cyber, cloud, technology architecture, and engineering.
Capco is a young and growing firm. We maintain an entrepreneurial spirit and growth mindset and have minimal bureaucracy. We have no internal silos that get in the way of your career opportunities or ability to focus on our clients and make a difference to the business. We offer the opportunity for everyone to learn rapidly, take on tough challenges, and get promoted quickly. We take pride in our creative, collaborative, diverse, and inclusive culture, where everyone can #BYAW.
We offer highly competitive benefits, including medical, dental and vision insurance, a 401(k) plan, tuition reimbursement, and a work culture focused on innovation and creation of lasting value for our clients and employees
Ready to get started?
If this sounds like you, we would love to hear from you. This is an opportunity to make a difference and contribute to a highly successful company with a significant growth trajectory.