Payment Systems Production Support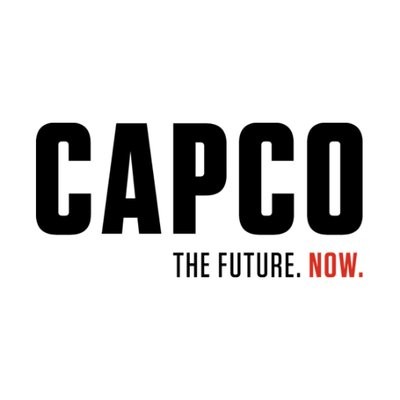 Capco
Customer Service
New York, NY, USA
Posted on Saturday, February 18, 2023
Payment Systems Production Support
About the Team:
At the Capco Technology Delivery Center, we are dedicated to the financial services industries. Our professionals combine innovative thinking with unrivalled industry and domain expertise to offer our clients consulting expertise, complex technology and package integration, transformation delivery, and managed services, to move their organizations forward. Through our collaborative and efficient approach, we help our clients successfully innovate, increase revenue, manage risk and regulatory change, reduce costs, and enhance controls. Our teams stay at the forefront of industry trends and technologies that are driving innovation. From strategy to launch, we are adept at delivering across the full product lifecycle.
About the Job:
As a member of the Capco Technology Delivery Team, you'll bring practical knowledge of agile development methodologies and engineering best practices. As a Production Support Specialist, you'll use your experience and skills to contribute to the quality and implementation of our software products for our customers.
What You'll Get to Do:
Provide L3 support of core payment processing infrastructure for leading investment bank
Review users requests and requirements, define feasibility and qualification
Write functional specifications based on users requirements and applications design
Data analysis
Define testing strategy , tests plan and execute functional tests
Propose logical solutions and transform them into clear business and technical requirements
Utilize query tools to confirm data quality and investigate questions
Track, resolve and escalate issues for own projects while keeping relevant stakeholders informed
Support production environment and address incidents logged under "Production Support"
Provide permanent solution for all the problems logged under "Production Support"
Perform root cause analysis for P1/P2/P3 and P4 incidents and take action based on business needs
Follow the required policies and procedures of incident, problem and change management
Raise/escalate any service related issues and risks to lead
What You'll Bring with You:
7 to 10 Years of total experience with 4+ plus years of relevant experience in Payments : Production support and projects
Good exposure in Payment systems including Swift, US clearing systems (FEDwire and CHIPS ).
Knowledge and experience in Payment back office system; ideally Montran GPS (Global payment systems)
Experience in Financial security : Sanction filtering and AML
Should be well versed with technologies like SQL server, Oracle, Windows batch scripting, Linux
Exposure to audits on the domain would be a real plus
Willingness to work out of the NYC office 3 days per week
Why Capco?
A career at Capco is a chance to help reshape the competitive landscape in financial services. We launch new banks, transform existing ones, and help our clients navigate complex change. As consultants, we work on the front-end business design all the way through to technology implementation.
We are the largest Financial Services focused consultancy in the world, serving everyone from global banks to emerging FinTechs, from strategy through digital transformation, design, business consulting, data and analytics, cyber, cloud, technology architecture, and engineering.
Capco is a young and growing firm. We maintain an entrepreneurial spirit and growth mindset, and have minimal bureaucracy. We have no internal silos that get in the way of your career opportunities or ability to focus on our clients and make a difference to the business. We offer the opportunity for everyone to learn rapidly, take on tough challenges, and get promoted quickly. We take pride in our creative, collaborative, diverse, and inclusive culture, where everyone can #BYAW.
We offer highly competitive benefits, including medical, dental and vision insurance, a 401(k) plan, tuition reimbursement, and a work culture focused on innovation and creation of lasting value for our clients and employees.
Ready to take the Next Step
If this sounds like you, we would love to hear from you. This is an opportunity to make a difference and contribute to a highly successful company with a significant growth trajectory.