Principal Consultant - India Consulting - Financial Services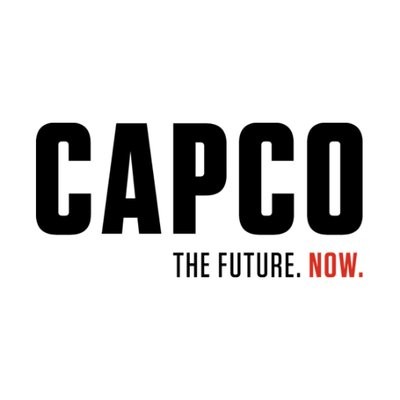 Capco
Accounting & Finance
Mumbai, Maharashtra, India
Posted on Thursday, February 9, 2023
About Us
Joining Capco means joining an organization that is committed to an inclusive working environment where you're encouraged to #BeYourselfAtWork. We celebrate individuality and recognise that diversity and inclusion, in all forms, is critical to success. It's important to us that we recruit and develop as diverse a range of talent as we can. We believe that everyone brings something different to the table – so we'd love to know what makes you different.
We are/have:
Experts in banking and payments, capital markets and wealth and asset management
Deep knowledge in financial services offering, including e.g. Finance, Risk and Compliance, Financial Crime, Core Banking etc.
Committed to growing our business and hiring the best talent to help us get there Focused on maintaining our nimble, agile and entrepreneurial culture
Domain : Investment Banking & Capital Market
Capco is looking for hardworking, innovative and creative people to join our Business Analyst Team. We are looking for BA to work on all aspects of project delivery engaging a complex stakeholder groups across multiple global regions / product lines to execute global change programs in the Investment Banking domain. This includes business analysis, requirements gathering and documentation, driving technical design and specifications in partnership with IT, functional test strategizing and execution, and user acceptance testing coordination. Must possess strong relationship management skills and be able to manage requirements and testing across Ops and IT teams both cross-division and globally. Role is focused on projects to support the development of regulatory/industry driven changes.
Principal Consultant - India Business Consulting – Financial Services

We are a global management consulting and technology dedicated to the financial services industry. Our professions combine innovative thinking with unrivalled industry knowledge to
offer our clients consulting expertise, complex technology and package integration, transformation delivery and managed services, to move their organization forward.
Through our collaboration and efficient approach, we help our clients successfully innovate, increase revenue, manage risk and regulatory change, reduce costs, and enhance controls. We specialize primarily in banking, capital markets, wealth and investment management, finance, risk & compliance, and insurance. We also have an energy consulting practice in the US. We serve our clients from offices in leading financial centers across the Americas, Europe and Asia Pacific.

Experience

• Experience working in the India market in the Financial Services Management Consulting Industry (Years – 10+ years Financial Services Management Consulting experience of which atleast 3 year serving the India market which could include India GCCs)
• Key skills around Digital transformation (more business consulting focus and not Tech delivery)

• Should have experience in delivering Wealth Management, MSME, Intelligent Automation business transformation programmes (any 1 or more of these)

• Experience working with in one of the big 4 or Management Consulting and such entity's Financial
LOB – catering to Indian financial intuitions

Qualification
• MBA from a Premier Management Institute in India or overseas
Location – Mumbai


Responsibilities –
• Help build a go-to-market strategy for selling our services and center value proposition for clients in
the India business

• Help India Partner achieve Sales and Revenue targets for the India Consulting business whether
based on RfP based proposals or sole source proposals

• Delivery role on Consulting programmes being delivered for Indian Financial Services clients
• Help India Partner build a strong network of c suite (and next level) client relationships in the
Indian Financial Services industry

• Represent our India Business internally and externally through information share, client visits,
presentations, participation in RFI / RFP responses, pricing discussions, etc.

• Work intensively with Delivery Managers(local & global) to ensure smooth delivery and
customer as well as employee satisfaction