UI/UX Designer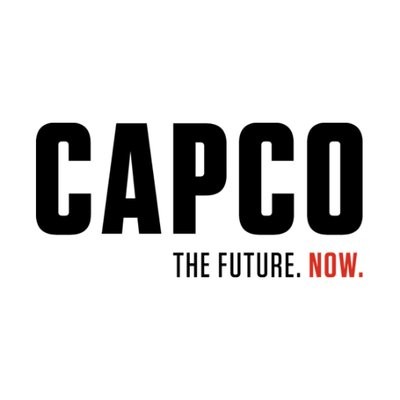 Capco
Design
Hong Kong
Posted on Tuesday, September 13, 2022
UI/UX Design Consultant/Senior Consultant
Hong Kong
Capco is a global technology and business consultancy with a focus on the financial services sector. We are passionate about helping our clients succeed in an ever-changing industry, combining innovative thinking with unique expert know-how. The solutions we offer our customers every day are as diverse as our employees.
Our passionate business and technology professionals enjoy a unique environment where they are actively encouraged to apply intellect, innovation, experience and teamwork. We are dedicated to fully supporting our world class clients as they respond to challenges and opportunities in: Banking, Capital Markets, Finance Risk & Compliance, Insurance, and Wealth and Investment Management.
Experience Capco for yourself at capco.com
Let's Talk About You
You want to Own Your Career. You're serious about rising as far and as fast as your work and achievements can take you. And you're ready to write the next chapter of your career story: a challenging and rewarding role as a Capco UI/UX Designer.
Let's Get Down To Business
Capco is looking for talented, innovative and creative people to join our Digital Delivery team as a UI/UX Design Consultant.
Responsibilities
Breaks down strategic problems, and analyses data and information to provide insights and recommendations.
Delivers detailed design artifacts (e.g. visual designs, mock-ups, prototypes).
Stays informed of changes and trends in the creative and design community to enhance skillset over time and brings new ideas/perspectives.
Develops knowledge related to design and / or area of design specialty e.g. User Experience Design (UX Design), User Interface Design (UI Design) and Visual Design.
Supports the development and application of the established design framework to set design direction and create design consistency.
Develops an understanding of the digital solution design interactions and user flows for the user experience in order to inform solutions.
Presents design concepts at stakeholder review meetings and engages in a friendly critique session in order to come up with a great design.
Collaborates with internal & external partners and stakeholders to support planning, implementation and sustainment of the design operations.
Analyzes data and information to provide design insights and recommendations e.g. industry best practices, client feedback, new vendor offerings, competitor practices, website, process and business metrics.
Plans, conceptualizes, designs & executes key design elements and design solutions as required to meet overall project timelines e.g. communications content, visual designs, mock-ups, prototypes, screens, workflow, wireframes, campaigns, etc.
Implements existing design patterns, style guides, and accessibility guidelines, while contributing to their continuous improvement.
Education/Experience
Degree in Computer Science, Interaction Design, Graphic Design preferred.
Knowledge of web and mobile app design.
Expertise in visual design.
Knowledge of User Experience / User Interface principles and best practices, user research techniques.
Experience working within cross-functional teams and using lean/agile design practices.
Proficient with design software such as Sketch, Adobe Creative Suite, InVision, etc.
Familiar with capabilities of front-end technologies (HTML, CSS, Java Script).
Excellent verbal & written communication skills
In-depth collaboration & team skills
Strong analytical and problem-solving skills
Professional experience is important. But it is paramount you share our belief in disruptive innovation that puts clients ahead in a tough market. From day one, your key skill will be to perceive new and better ways of doing things to give your clients an unfair advantage.
Now Take the Next Step
If you're looking forward to progressing your career with us, then we're looking forward to receiving your application.
Capco is well known for its thought leadership and client-centric model that distinguishes it from other consulting firms. Capco's strong technology and digital knowledge base, it's global experience of the Financial Service enables us to deliver projects from strategy through to delivery. We are committed to providing new areas of expertise from which our clients will greatly benefit. We have:
Access to industry-focused talent globally
Ability to leverage best-of-breed, innovative products and solutions for complex architecture and large-scale transformation
Extended global geographic market reach
Ability to capitalize on our client footprint and deep domain expertise within financial services
For more information about Capco, visit www.Capco.com.
Capco is an equal opportunity employer. We evaluate qualified applicants without regard to race, colour, religion, sex, sexual orientation, gender identity, marital status, genetic information, national origin, disability, veteran status, and other protected characteristics.