Principal DevOps Engineer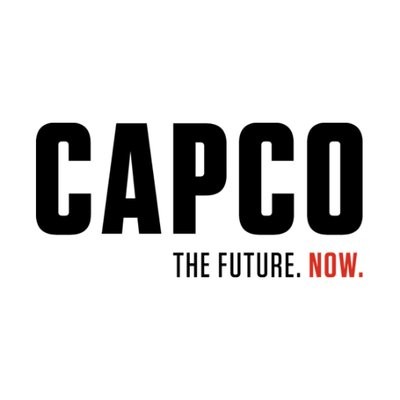 Capco
Software Engineering
London, UK
Posted on Thursday, August 11, 2022
Principal DevOps Engineer
About Capco
Capco is a fully independent, global management and technology consultancy. For 20 years we have combined innovative thinking with deep industry knowledge to deliver business consulting, digital transformation and technology services to Finance and Energy markets. Our collaborative and efficient approach helps clients reduce costs and manage risk and regulatory change while increasing revenues. We are thinkers, innovators, and disruptors. We are small enough to care but large enough to matter.
The Role
We are looking for engineers who want to play a key part in supporting the evolution of the Financial Services industry one project at a time. You will be expected to be a strong team player who prides themselves on delivering modern, first class cloud based platforms through practicing best in class Agile ways of working at all times.
DevOps at Capco
You'll be part of excellent teams developing the new financial services apps, having the opportunity to work on exciting greenfield projects as well as on established Tier1 banks applications already adopted by millions of users.
You will be able to work on automating and optimising DevOps processes, improving your knowledge and skills to become an expert on CI/CD.
You'll be able to work across different technology stacks, ranging from serverless deployments through to on-premise private cloud deployments.
You will have also the opportunity to learn and work with other mobile technologies whenever you want to wide your expertise.
We offer you the opportunity to train with the best courses and portals available online and get certified becoming the best version of DevOps engineer you can.
About you
Capco is looking for hardworking, innovative and creative people to join our Digital Engineering team.
We'd also like to see:
Demonstrate practical experience of engineering best practices, while being obsessed with continuous improvement
Have expertise in a set of the team's domains, including the breadth of services, how they interact, and data flows between systems
Able to work individually or with teams drawing on experience to recommend tooling and solutions aligning with organisational strategies. Influences organisation wide testing strategy
Architects services and systems using well accepted design patterns to allow for iterative, autonomous development and future scaling. Guides teams in anticipation of future use cases and helps them make design choices that minimise the cost of future changes
Actively contributes to security designs based on the organisation's security strategy. Fosters a security first mindset across teams, and leads by example. Has advanced knowledge of key security technologies, protocols & techniques (e.g. TLS, OAuth, Encryption, Networks)
Be comfortable managing engineers ensuring they are tracking the team's efficiency and quality of work, they assist in regularly adjusting processes and timelines to ensure high quality work is delivered
Have personally made valuable contributions to products, solutions and teams and can articulate the value to customers.
Have played a role in the delivery of critical business applications and ideally customer facing applications.
Have the ability to communicate complex ideas to non-experts with eloquence and confidence.
Have an awareness and understanding of new technologies being used in finance and other industries and loves to experiment.
Have a passion for being part of the engineering team that is forming the future of finance
Skills & Expertise
You will have experience working with some of the following Methodologies/Technologies;
Expert in the Software Development Lifecycle with both a Dev and Ops mindset
Hands on development experience in at least one object-orientated language e.g. Java/C#, JavaScript, Golang.
Deep understanding of containerisation and aware of container orchestration concepts, including hands on Docker experience
Proven experience using AWS, GCP and/or Azure with a strong understanding of CSP networking and security features and services
Great appreciation of DevOps and Infrastructure as a Code concept and techniques, including Terraform and CloudFormation
Hands on experience of using scripting with Python, Groovy to build CI/CD pipelines on Jenkins, CircleCI, GoCD
Driven the implementation of DevOps solutions within a project or organisation, ensuring compliance with organisation standards and best practice
Understanding of application and system monitoring tools with experience of auto-healing, autoscaling and predictive monitoring
Experienced in Automation and Configuration Management tools such as Ansible, Chef, Puppet and Helm
TDD or BDD understanding and how to enable and orchestrate the different types of tests required by the quality phase
Experience of Kubernetes, Istio and knowledge of related tools (Kiali, Fortio etc)
Wider Engineering technical expertise
Ability to lead teams of engineers and manage technical product transformations
Nice to have skills
Hands on Test Orchestration experience with Cucumber, Karate, Selenium.
Experience migrating on-premise solutions to a cloud ecosystem.
We offer:
A work culture focused on innovation and building lasting value for our clients and employees
Ongoing learning opportunities to help you acquire new skills or deepen existing expertise
A flat, non-hierarchical structure that will enable you to work with senior partners and directly with clients
A diverse, inclusive, meritocratic culture
Enhanced and competitive family friendly benefits, including maternity / adoption / shared parental leave and paid leave for sickness, pregnancy loss, fertility treatment, menopause, and bereavement
Joining Capco means joining an organisation that is committed to an inclusive working environment where you're encouraged to #BeYourselfAtWork. We celebrate individuality and recognize that diversity and inclusion, in all forms, is critical to success. It's important to us that we recruit and develop as diverse a range of talent as we can and we believe that everyone brings something different to the table – so we'd love to know what makes you different. Such differences may mean we need to make changes to our process to allow you the best possible platform to succeed, and we are happy to cater to any reasonable adjustments you may require. You will find the section to let us know of these at the bottom of your application form or you can mention it directly to your recruiter at any stage and they will be happy to help.