SEA Digital Lead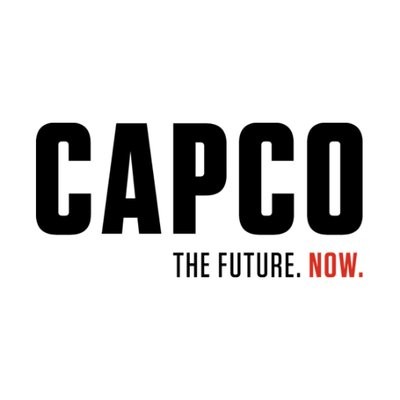 Capco
Singapore
Posted on Monday, March 28, 2022
Capco, a Wipro company, is a global technology and management consultancy specializing in driving digital transformation in the financial services industry. With a growing client portfolio comprising of over 100 global organizations, Capco operates at the intersection of business and technology by combining innovative thinking with unrivalled industry knowledge to deliver end-to-end data-driven solutions and fast-track digital initiatives for banking and payments, capital markets, wealth and asset management, insurance, and the energy sector. Capco's cutting-edge ingenuity is brought to life through its Innovation Labs and award-winning be Yourself At Work culture and diverse talent.
We are experts in Banking, Capital Markets, Wealth and Asset Management
We specialise in Digital Transformation, Data Management & Data Analytics, Business & Finance Transformation engagements, and IT transformation and Change programmes
We are committed to growing our business and hiring the best talent in the market
Our focus is on maintaining our agile and entrepreneurial culture
RESPONSIBILITIES
As the SEA - Digital Lead at Capco you will be playing a key role in the delivery of projects, working on client site to deliver large-scale change initiatives for leading clients across Financial Services and Insurance sectors. Fitting that description, you will also need to be supremely motivated person and able to work in a team where clients become colleagues too.
Key for this role is there is requirement to have a background in Financial Services or Insurance within one of our core capability areas:
Digital Transformation
Data Strategy, Data Management & Data Analytics
Business & Finance Transformation
IT Transformation
We are looking for exceptional talent with the following:
Strong interpersonal and influencing skills – and ability to interact with colleagues at all levels in a peer-like way, and achieve goals without direct control over resources
Responsible for delivering projects
Working on client site to deliver change initiatives for leading clients across financial services, including investment banking, retail banking, technology wealth, and insurance,
Strong emerging end-to-end generalist problem solving skills, e.g. Defining and deconstructing problems
Performance requirement gathering, functional requirement, user stories and business process requirement, technology architectures
Experience in Management Consulting, insurance and financial services preferred
Prioritizing issues, analysis, and team capacity
Structuring and building quantitative and qualitative/conceptual analyses
Ability to analyse operational and financial data
Manage projects and individuals workstreams
Communicating project statuses to senior management
SKILLS AND EXPERTISE
Minimum 8+ years of experience as a management consultant within the digital space
Deep experience of the market in Singapore and other SEA countries
Diverse problem-solving experience, such as experience with a top management consulting firm or in other generalist problem solving environments across the Financial Services and/or Insurance sectors
An outstanding ability to analyse problems, apply quantitative analytical approaches, communicate effectively and confidently (both oral and written), work well in cross-functional teams
Strong understanding of Prince 2/Agile/Waterfall is preferred
Knowledge of agile ways of working would be an advantage
Openness to an environment of active developmental feedback from peers
Strong experience in using MS Word, Excel and PowerPoint is required
Excellent communication skills in English is essential.
WHY CAPCO?
We are expanding our business rapidly across Singapore and Asia. You will work on engaging projects with some of the largest banking and insurance clients in the world, projects that will deliver significant transformation and change.
We offer:
You will join a company that supports and encourages an entrepreneurial outlook and independent thinking. Capco is not about organizational charts and layers – we operate with little hierarchy because we want all employees to feel that Capco is their firm. We warmly value diversity and inclusion and embrace our collective uniqueness – our culture is a strong, fresh, and invigorating difference from our competitors.
We offer highly competitive benefits, including medical, dental and vision insurance, a pension scheme, tuition reimbursement, and a work culture focused on innovation and creation of lasting value for our clients and employees.
READY TO TAKE THE NEXT STEP?
If this sounds like you, we would love to hear from you. This is an opportunity to make a difference and contribute to a highly successful company with a significant impact.