Life Insurance Consultant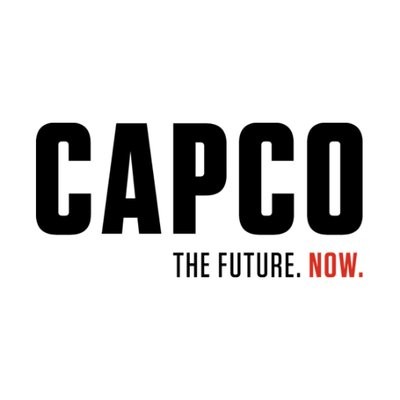 Capco
Brussels, Belgium
Posted on Tuesday, March 22, 2022
WHAT MAKES US DIFFERENT?
We are a global technology and management consultancy firm focused on financial services. Our professionals combine innovative thinking with unrivalled industry knowledge to offer clients consulting expertise, complex technology and package integration, transformation delivery, and managed services, to move their organizations forward.
WHY WORK FOR CAPCO?
When you join Capco, you will work on engaging projects with some of the largest banks in the world. We offer you opportunities for ongoing learning, a true meritocratic culture and the freedom to be your authentic self at work.
As we grow, you will grow, adding value and making an impact right away.


» A work culture focused on innovation and creating lasting value for our clients.

» Ongoing learning opportunities to help you acquire new skills or broaden and deepen existing expertise.
» Our Capco Schools and leadership development programs are the heart of our global learning experience.
» A flat, non-hierarchical structure that will enable you to work on projects with senior partners and directly with clients.
» Potential opportunities to work in different domains and even other locations.
» An environment where work, leisure, social and professional life are in balance.

» A diverse, inclusive, meritocratic and international culture.


LET'S GET DOWN TO BUSINESS
We are looking for qualified professionals with 3 - 8 years of relevant experience within the insurance industry.
You will be responsible for:
Supporting customers increasing their efficiency & customer servicing through innovation, operational excellence and more globally transformation projects
Contributing to customer business cases and decision process to validate operational & technological strategic decision
Manipulating Data & reaching valuable insight mixing your findings & industry process knowledge
Being an actor of the transformation acceptance to support customer to make the change happen
Taking an active role in growing Capco's insurance practices by following up on the latest innovations in the insurance domain, engaging and sharing knowledge with colleagues and creating insightful client pitches


SHOW US WHAT YOU'VE GOT
Definitely show us:
Background
Bachelor or Master's degree in a related field (applied economics, engineering, commercial sciences, etc.)
Between 3 - 8 years of relevant experience within the insurance industry, working within insurance sector or consultancy firm
Knowledge of Individual or Group's Life product, processes, lifecycle, tools …
Soft skills & Knowledge
Hands-on, can-do mentality and dynamic spirit
Ability to work autonomously and as part of a team
Strong communication, presentation and interpersonal skills
Being able to work and liaise with various stakeholders, ranging from very technical to very non-technical
A strong innovator with the ability to translate abstract ideas into valuable business propositions
Excellent proficiency in English, Dutch and/or French with a solid understanding of the other language
Good to show us:
Experience in process, product & project management
Knowledge of the Life insurance laws, regulations & ecosystem (Sigedis, Datassur, Portima, …)
Affinity with technical matters and software package implementations (from a project but also processes & configuration perspectives)
Awareness on the latest innovative trends in the market
NOW TAKE THE NEXT STEP
Working at Capco will offer you the platform and the opportunity to solve significant business issues and to contribute to transforming the world's most innovative financial services and ultimately forming the future of finance and insurance in delivering innovative solutions to our clients. In addition to the opportunity to continuously improve your skills, learning and development, Capco offers a competitive remuneration package and rewarding career opportunities.


If you are looking for a new challenge in insurance and you want to learn, want to grow, get recognized and contribute, then what are you waiting for?


Life comes down to a few key moments: this is one of them!